SERBIAN FOR FOREIGNERS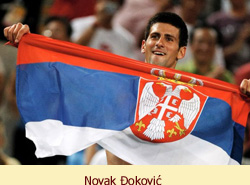 There is a saying in Serbian: "Speak Serbian to be understood by God."
Classes of Serbian language may start at any time of the school term according to needs and interests of the students.
Students become acquainted with Serbian customs and very often do sightseeing (markets, cafe, cinemas, theatre etc.) practicing every day social expressions. In this way students revise and improve Serbian in real life situations. Finishing the course, students take written and oral exam in order to get a certificate of "Tulumba" language center which may be useful for getting a job, enroling a secondary school or matriculation.
New courses every month!
We offer a language learning program for foreigners that are planning to live and work in Serbia. We provide professional and social language training for learning the Serbian language. Generally, we gear our courses toward including necessary terminology for regular daily life, which includes business Serbian.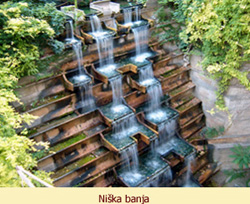 Program Details:
- Duration: 3 months, 48 units
- Flexible schedule
- Private classes also in your house!
New!!!
Business Serbian
Learn Serbian easily with our team of trained professionals! By applying our methods we will help you learn communication basics, and you will get acquainted with Serbian culture and customs.
- The teaching materials used at Tulumba incorporate a great number of everyday sources such as newspapers, magazines, restaurant menus, street signs, manuals, informational brochures etc. in order to help our students to immerse themselves into the Serbian culture with ease.
- Classes can be organized into individual lessons or small groups (2 - 3 students), also called conversational groups.
- Serbian classes for foreigners include 6 levels; 4 basic levels and 2 conversational levels (beginners and advanced).
Individual courses are especially tailored to the needs of the student. For each student an individual course program is created based on the results of the 'interests and needs survey' and 'personal learning style analysis'. We find it very important that from the very start the course goals are determined in order for the lessons to be as much focused as possible. Because it is focused, in an individual course the students can learn the language and reach their desired level of competency at a fastest possible pace.
Besides the ordinary teaching methods, your teacher uses various additional materials and techniques, such as audio and video materials, guest teachers that specialized in specific fields, conversation guests in order for the student to have a chance to practice and master their Serbian.
Group courses for Serbian language follow the Tulumba programs, but we are also willing to be flexible in order to accommodate the special interests of the group. Group courses are dynamic in their nature, and students have a chance to meet new friends with whom they share the great experience of learning Serbian at Tulumba Language School.
Discover Belgrade, the capital of Serbia, a city rich with history. Meet Serbian people and get to know Serbian culture.

Srpski jezik za strance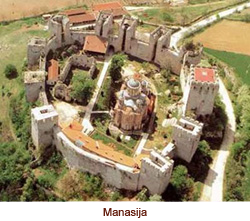 Nastavu srpskog jezika moguće je pohađati unutar manjih grupa ili individualno. S obzirom da je ovaj tip nastave vrlo specifičan, a srpski jezik poprilično složen, individualni časovi daju najbolje rezultate.
Polaznici se takođe upoznaju s kulturom i običajima srpskog naroda te često učestvuju u "terenskoj nastavi" gde u stvarnim situacijama (na primer u gradu, na pijaci, u kafiću, bioskopu ili pozorištu) mogu proveriti naučeno gradivo i na taj način se dalje nadograđivati.
Nakon završenog kursa srpskog jezika polaznici polažu usmeni i pismeni ispit nakon koga dobijaju sertifikat naše škole koji im može koristiti za buduće poslodavce u Srbiji ili škole i fakultete koje nameravaju da upišu.
Kopiranje i republikacija sadržaja objavljenih na sajtu skolatulumba.com, delimično ili u celini, u elektronskoj ili pismenoj formi, bez pismenog odobrenja škole "Tulumba" su zabranjeni.